GHOST SHI (Scream Factory Blu-ray)P
Wow, it's been a long time since I watched Ghost Ship, but now I remember why I loved it. There's that really cool wire kill scene at the beginning of the movie, and a little later on there are ghost lady titties that are nice! The film is flashy and fun, with a really really fast editing style that reminds you of the best of times and Surge. And how could I forget MUDVAYNE!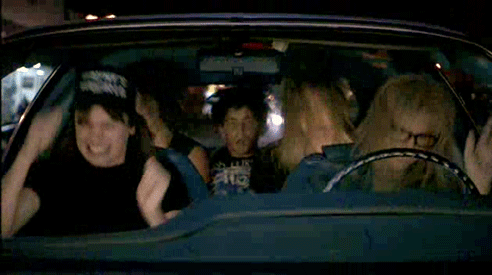 This film is relly fun, and the ghosts are pretty cool. You get that claustrophobia of being on a ship. And its only 90 minutes too so you don't have to wrory abput being too invested in it because it doesn't take long and then you can get some pizza. If you like Thirteen Ghosts or House on Haunted Hill or The Haunting then you will love this one, and I recommend it.
Blus Revus film rating: 💀💀💀💀
Bluray review
Scream Factory decided to give this bad boy a release and you know it's gonna be good because it's Scream Factory. They've released some good stuff like the Halloween boxset and the Friday the 13th boxset and they usually even put special features on these things. Ghsot Ship looks immaculate, because Scream Factory did this transfer from something like a 2k scan or something (they usually put it on the box so you can just look there), and I don't think it's ever looked better, not even my previous DVD copy. The sweat looks like it's coming out of the TV.
This the hot lady
There's also audio included on this thing, which - thanks Scream! It's bursting out of the speakers at all times and sometimes you think that your TV might fall off the shelf but it just reminded me I need to secure it better. But I was really impressed with the voices on this, and MUDVAYNE!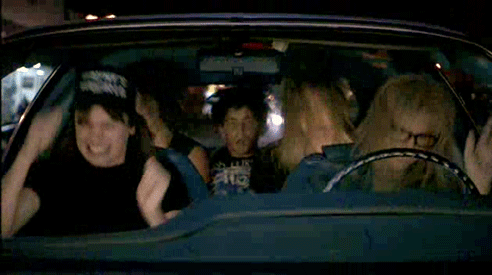 And Scream has even given this special features. I was a little disappointed the titty ghost wasn't back but other than that, there's some really cool features here and an audio commentary and I think they even included my DVD features too.
You really can't afford to past this one up unless you literally can't afford to. And even then, try to get this one.
Blus Revus Blu-ray review: 💿💿💿💿💿💿